The Robert C. Byrd Clinic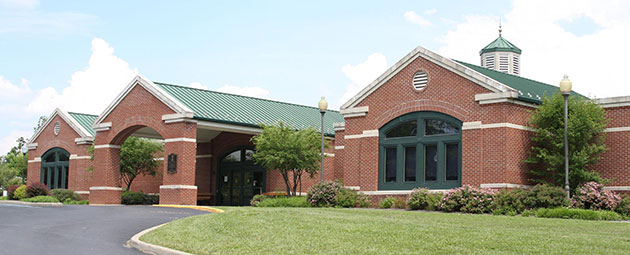 Providing "Quality Healthcare…Close to Home" is the promise of the Robert C. Byrd Clinic (RCBC), and one delivered in partnership with the West Virginia School of Osteopathic Medicine. In operation since 1976, the clinic has been supported by a federal appropriation secured by its namesake, the late Senator Robert C. Byrd in 1997. 
RCBC is located on the campus of WVSOM and is a comprehensive, not-for-profit Rural Health Clinic delivering primary care to those living in Lewisburg, West Virginia, and the greater Greenbrier Valley community. In addition to offering a wide range of care, RCBC is designated as a Level 3 Patient-Centered Medical Home by the National Committee for Quality Assurance (NCQA).
Managed by an independent board of directors, RCBC independently employs over 40 physicians and nurse practitioners. Areas of care delivered include family medicine, internal medicine, pediatrics, pediatric pulmonology, osteopathic manipulative medicine, physiatry as well as EMG services, proctology, behavioral health, acute care, diabetic education, medical acupuncture, social services, nutrition services, radiology and ultrasound.
RCBC provides WVSOM students with the opportunity to apply learned osteopathic principles in a clinical setting under the careful supervision of licensed physicians – a true partnership that benefits local patients and WVSOM. The clinic's patients also benefit from the support of WVSOM faculty physicians, and the RCBC is the site of valuable, ongoing medical research conducted by students and members of the WVSOM research community. 
To make an appointment or to learn more about the physicians and services offered, please visit the RCBC website.
1464 N Jefferson St,
Lewisburg, WV 24901
(304) 645-3220