A Medical School in Rural Appalachia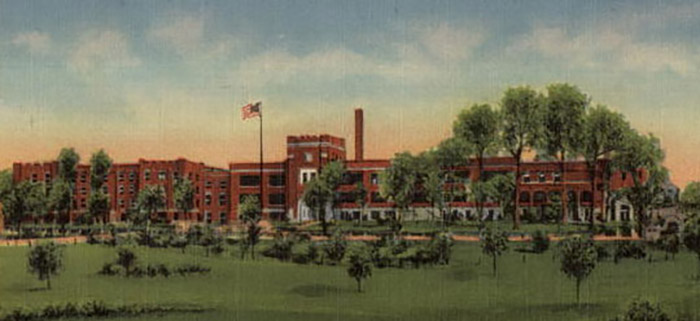 The history of WVSOM can be traced back to the 1950s, when visionary members of the West Virginia State Society of Osteopathic Medicine began to realize their dream of founding a medical school in rural Appalachia.
The Need for Rural Doctors
These visionary medical pioneers recognized the need for doctors in the poor, rural communities of the state. Those who envisioned an osteopathic medical school believed it could become a reality and took up the cause despite many critics and naysayers. It took many years, however, before that dream took form.
Lewisburg Is Selected
In the early 1970s, Lewisburg was selected as the future site of the osteopathic medical school. Lewisburg was chosen by virtue of its central location in the Appalachian region, its rural setting, and the availability of the former Greenbrier Military School (GMS), a historic facility that had just ceased operation.
The main GMS building and its 43-acre campus located within the Lewisburg city limits was an attractive site to those seeking to develop a small, rural medical school. Indeed, today Lewisburg remains one the nation's smallest medical school communities.
From Dream to Reality
In 1972, the private Greenbrier College of Osteopathic Medicine was chartered with financial assistance from the Appalachian Regional Commission and encouragement from numerous state and federal officials.
Initial renovation of the military school complex continued for two years before the school opened and accepted its charter class of 36 osteopathic medical students in 1974.
WVSOM Is Born
The move from a private to a public institution came in January 1976 when the college was brought into the state system of higher education.
By virtue of its state funding, the college was renamed the West Virginia School of Osteopathic Medicine and focused its efforts on training West Virginia residents to practice primary care medicine in rural communities of the state.
The First Class
WVSOM awarded 33 students with their Doctor of Osteopathic Medicine (D.O.) degrees in June 1978, marking the beginning of a new era of medical care for the state of West Virginia.