Jill Cochran PhD, APRN, CFNP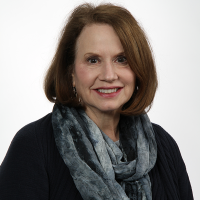 Jill Cochran PhD, APRN, CFNP
Associate Professor, Clinical Sciences
Practicing NP at Robert C. Byrd Clinic
Privileges at Greenbrier Valley Medical Center
Specialties: General Pediatrics
Office: (304) 793-6801
Fax: (304) 647-6379
Education and Training
Ph.D. WVU School of Nursing at Morgantown, WV Doctor of Philosophy in Nursing

MSN WVU School of Nursing at Morgantown, WV Masters of Science in Nursing

FNP WVU School of Nursing at Morgantown, WV Requirements for Family Nurse Practitioner completed 1991 Cum Laude

BSN WVU School of Nursing at Morgantown, WV Bachelors of Science in Nursing (BSN) Cum Laude

RN Roanoke Memorial Hospital at Roanoke, VA Completed requirements for a diploma in professional nursing. Trained in 1000 bed hospital and rural hospitals in all specialties.
Research Interests
Dr. Cochran is involved in many transitional research projects focused on diabetes, childhood obesity, health care needs of children with special healthcare needs, and care of children in rural Appalachia.
Recent Honors
Nurse Practitioner of the Year 1999-Marshall University School of Nursing.
Outstanding Adjunct Faculty Award 1998- Marshall University School of Nursing.
Field Professor of the Year
Rural Health Education Partnership 1997.
Student Research Award WVRHEP/AHEC 2007
AANP State Award for Excellence 2007
"Fifty Golden Graduates" 2010 West Virginia University. Nominated and selected as one of the schools "50" graduates
Publication, Presentations and Projects
"Inappropriate use of homeostasis model assessment cutoff values for diagnosing insulin resistance in pediatric studies." (2017) Fox, C., Bernardino, L., Cochran, J., Essig, M., & Bridges, K. G The Journal of the American Osteopathic Association, 117(11), 689-696. 10.7556/jaoa.2017.135 [doi]
"MedManage: The development of a tool to assist medication reconciliation in a rural primary care clinic." Jarrett T1, Cochran J2, Baus A3, Delmar K4. J Am Assoc Nurse Pract. 2019 Feb 27. doi: 10.1097/ https://www.ncbi.nlm.nih.gov/pubmed/30829980
"Applying the Medications at Transitions and Clinical Handoffs (MATCH) Toolkit in a Rural Primary Care Clinic: Implications for Nursing, Patients, and Caregivers" Journal of Nursing Care Quality. July 2020 (Volume 35, Issue 3. https://www.ncbi.nlm.nih.gov/pmc/articles/PMC7247934
Feasibility of a mHealth Approach to Nutrition Counseling in an Appalachian State. Melissa Olfert 1,*, Makenzie Barr 1, Dustin Long 2, Treah Haggerty 3, Matthew Weimer 4, Joseph Golden 5, Mary Ann Maurer 6, Jill Cockran 7, Tracy Hendershot 8, Stacey Whanger 9, Jay Mason 9, Sally Hodder. Journal of Personalized Medicine. http://www.mdpi.com/journal/Nutrients)
Cochran, J., Baus, A., Jarrett, T. & Plaugher, C. (Summer 2017). Making the data talk. Online Journal of Nursing Informatics (OJNI), vol. 21 (2), Available at http://www.himss.org/ojni"
EBM and Mobile Applications in the Classroom", AACOM, 2015
"Hypertension in a Rural West Virginia Pediatric Population". A. Thorp, J. Cochran, K., Bridges Poster Presentation at 2015 Ohio osteopathic symposium poster competition
"A Demographic Analysis of the Special Needs Population in a Rural Health Clinic" WVSOM Mid-Winter Conference, 2015. (Cochran, et al)
"Using Electronic Health Record Data to Develop Appropriate Interventions for Obese and Overweight Pediatric Patients in a Rural Primary Care Center" with Adam Baus, MPH. Online Journal of Nursing Informatics (OJNI), vol.19 (1), Available at http://www.himss.org/ojni
"Building Bridges: under construction" Presented at the WVCSTI Obesity Summit May 2014. -"MDIT in Child Abuse" AHEC conference April 2014
"Using Electronic Medical Records for Program and Outcome Improvement" Poster West Virginia Rural Health Association, 2013
"Physical Assessment of an Obese Pediatric Patient" AHEC CME on 3/1/2013
"Parental perception of their Child's weight status and associated demographic factors | Cochran | online journal of rural nursing and health care Retrieved 1/18/2013, 2013, from http://rnojournal.binghamton.edu/index.php/RNO/article/view/71
AHEC Inter Professional Team Leader for October 2012 "Dental Health in Rural Areas"
"Pediatric Office Emergencies in Primary Care" WVSOM Summer Conference and Alumni Anniversary Meeting.
"Nurse Practitioners in Primary Care" speaker for Osteopathic Medicine Health Policy Fellowship.
"Noninvasive Biomarkers for Monitoring Cardiometabolic Risk in Children" Presentation WVSOM Research Day 2012; Obesity Conference 2013; AANP 2014
>
"Stone Soup" Using students in obesity interventions. Presentation AACOM 2012
WVSOM Mid-Winter Conference "Primary Care and Dental Varnish" 2012 -"Dentistry in Primary Care" program committee for educational event.
"Biochemical Markers in Obese children" ongoing research project with intramural/grant funding.
"Parental Perception of Their Child's Weight Status and Feeding Practices in Appalachia" 2011, Dissertation