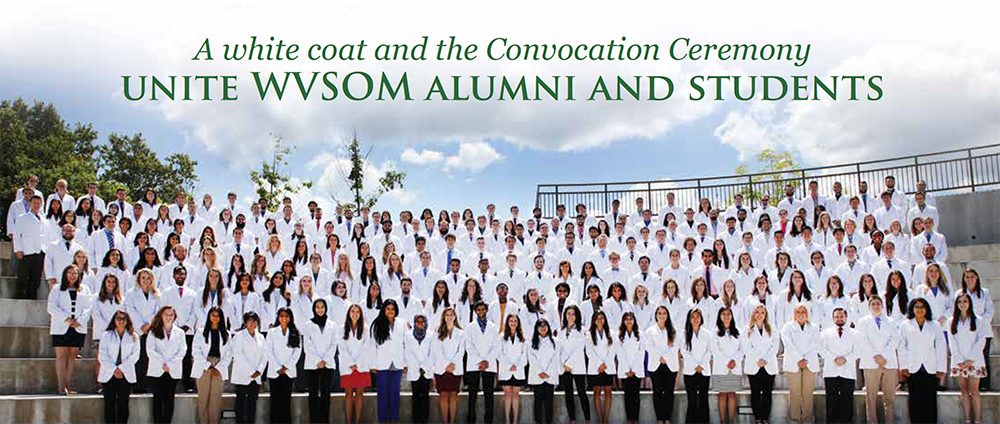 As a member of the WVSOM Alumni Association, you know as well as anyone the significance of the white coat. You may even remember the moment you first received yours in medical school.
With a donation of $100 you can be part of the WVSOM Alumni Association's Annual White Coat Club, which provides a white coat for every new student doctor.
Join the club and...
Your name will be listed in the White Coat Ceremony program for the upcoming academic year.
You will be giving a gift that lets everyone know the recipient has accepted a profound, humanistic duty – not just to take care of patients, but to care for patients.
Yes I Want to Help!