Self Service Password Reset
What is Self Service Password Reset?
WVSOM's Self Service Password Reset enables domain users to quickly and securely reset their password without having to contact the Helpdesk. To protect the identity of our students and employees WVSOM uses two-factor authentication for identity verification. The steps below will demonstrate the registration process and resetting your password.
Self Service Password Reset Registration
Before you can use Self Service Password Reset, you will need to set up your recovery email and phone number. The system will prompt you to do this the first time you sign in to the webmail. If you ever need to update your information you can do so here: https://aka.ms/ssprsetup
Adding Recovery Information to Your Account:
1. Sign in to your account
2. If you do not see the image below, visit this link https://aka.ms/ssprsetup and enter your password to confirm your identity.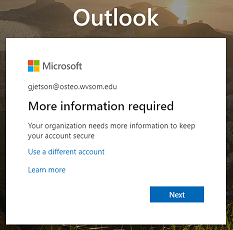 3. After either method of step 2 you'll be presented with the following screen:

4. To set up a phone enter the phone number and then select either "text me" or "call me". If entering a mobile phone number it is best to select "text me" so that both call and text options are available for authentication.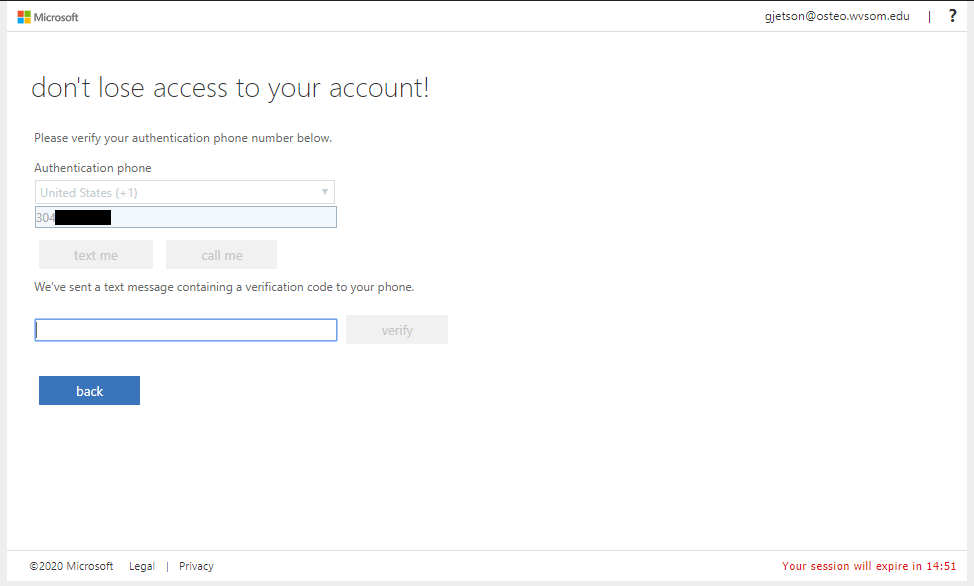 A text message with a code like the one below will be sent to the phone number that was used during registration, this number will need to be entered in the provided area to verify the phone number.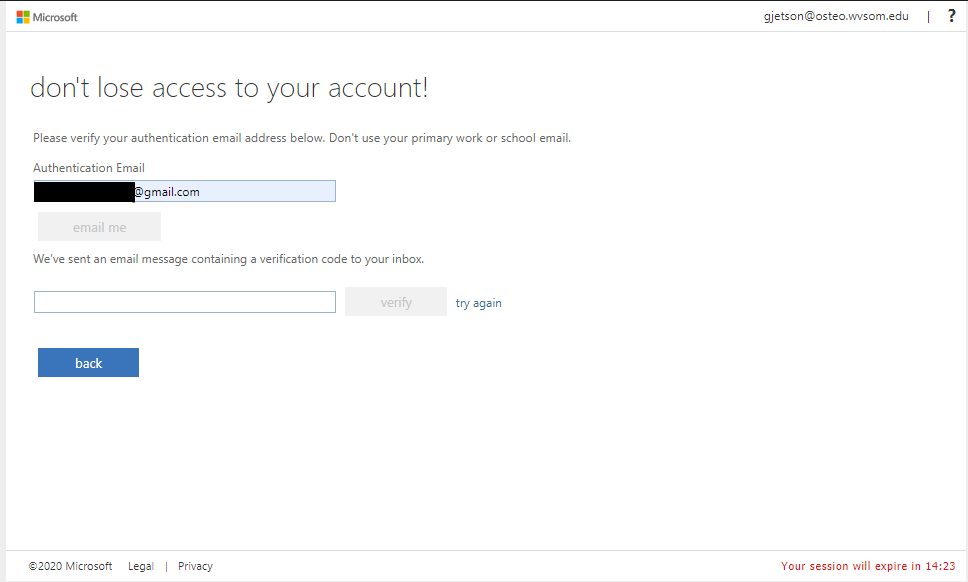 An email containing a verification code will be emailed to the account that was entered. The email should look similar to the one below:

6. After completing these steps, the following screen should be seen. The screen below represents a user who registered both their phone and a secondary email address. At this point registration is complete: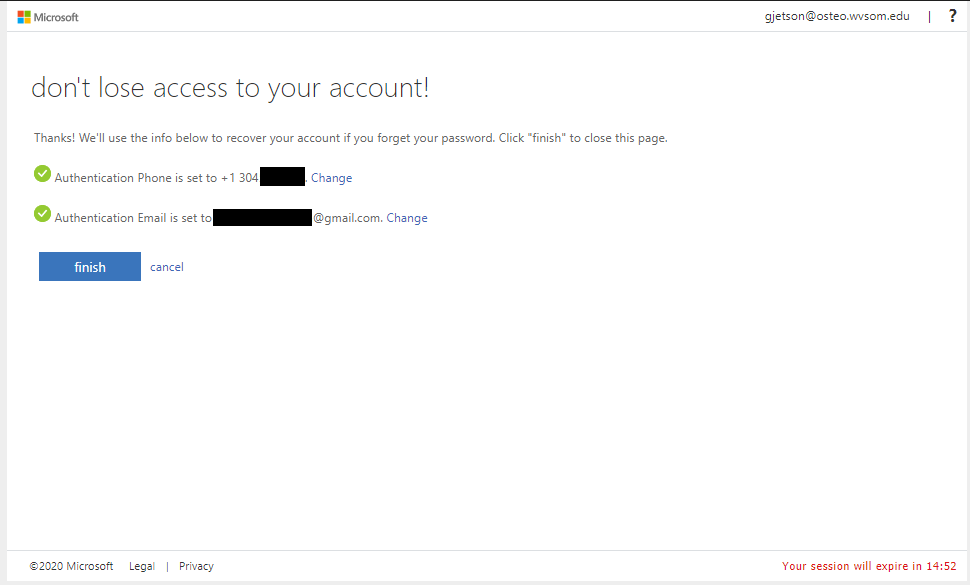 Resetting Your Password Using Self Service Password Reset
1. On the log in screen, Click "Can't access your account?"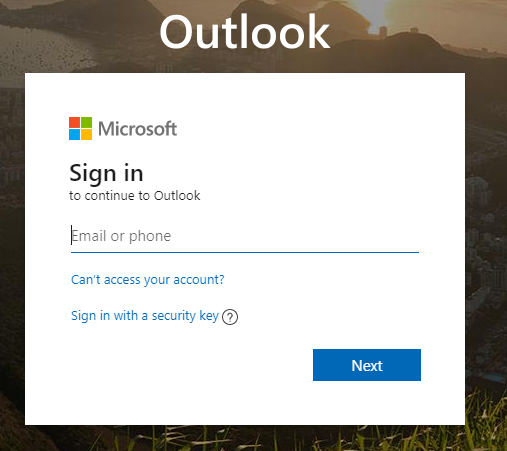 2. On the next screen enter your WVSOM email address and the Captcha text as seen in the screenshot below:
3. Choose between being emailed a code, responding to a phone call, or text message, if the phone number is a cell phone. Below are samples of what each method will look like: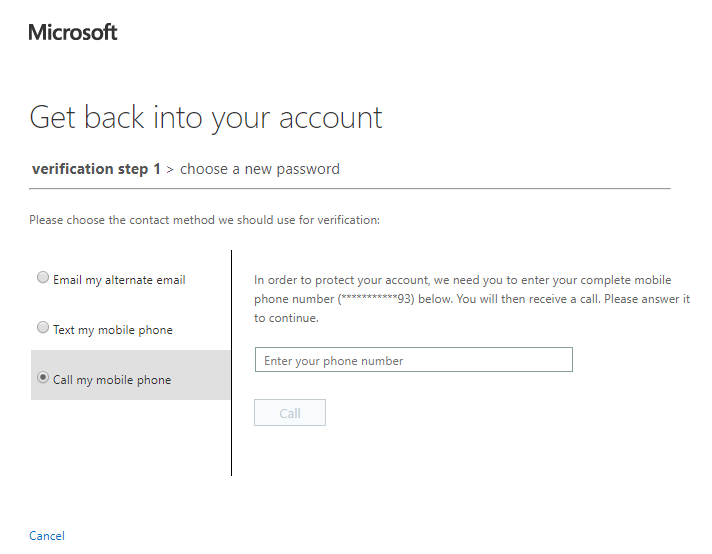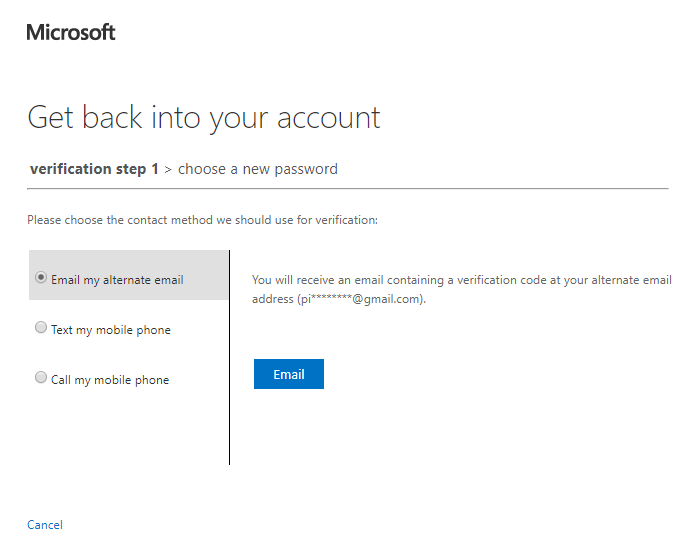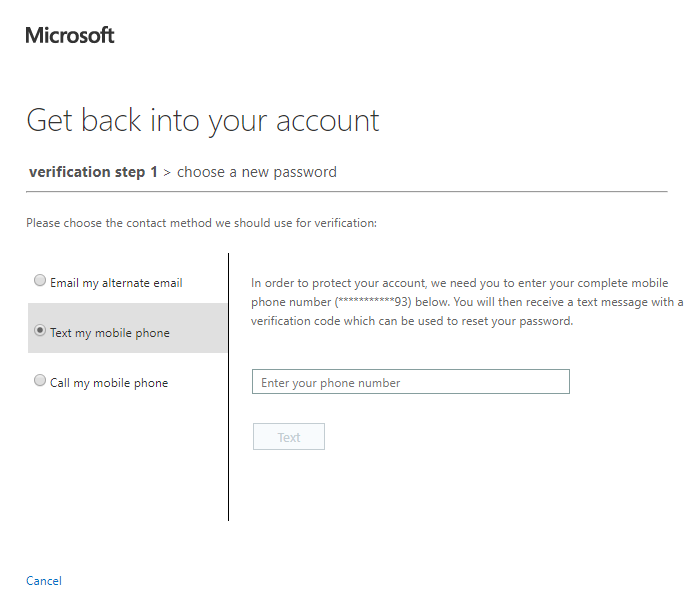 After providing the phone number for a text message, a slightly different text message will be sent with West Virginia School of Osteopathic Medicine in the message.

4. After verification you will then be able to enter a new password. Enter a new password and type it again to confirm.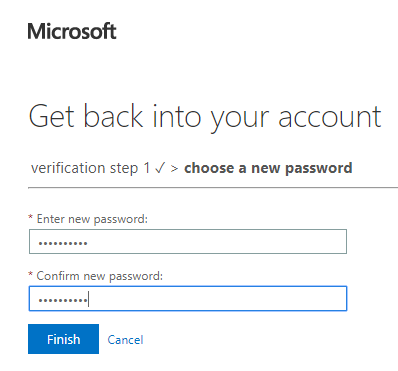 5. After completion a confirmation page should be seen alerting you that "Your password has been reset". Similar to the image below. You may now sign in using your new password.