The beautiful campus and the inviting community provide a relaxing atmosphere where students are encouraged to explore creative, athletic and recreational activities. Surrounded by the grace and majesty of the Appalachian Mountains, and nestled in the picturesque setting of historic Lewisburg, WVSOM provides an idyllic environment. In this welcoming place, students come together to form a community of support. They quickly explore the local area to find their favorite hang-outs and the friends that soon become like family.
Experience Life in the Greenbrier Valley
Find out more about the experiences that await you in the Greenbrier Valley at the Greenbrier Valley CVB.
"Having previously worked in New York City, I am beyond thrilled that the experiences I make in a rural environment will contribute to me being a more open-minded and well-rounded future physician. I feel privileged to study at an institution comprised of such diverse, talented and driven individuals who have a passion to serve. Without a doubt, I was meant to be at WVSOM."

- Kristina Lim

 
 
 

The Lewisburg arts scene comes alive with music, poetry readings, book festivals, and performances at our very own Carnegie Hall. Need more? The delicious delicacies of the Lewisburg Chocolate Festival and the savory delights offered at the Taste of our Town are just a few of the featured attractions in the town known as the "Paris of West Virginia."

 

The parade field of the old Greenbrier Military School is where WVSOM students, faculty and staff go to play. Flag football, the President's Annual Softball game, and spontaneous bouts of freestyle frisbee call the parade field home.

 
 
 

Life is to be enjoyed, not just endured. Do what makes you happy, be with who makes you smile, laugh as much as you breathe, and love as long as you live. Stop seeking out the storms and enjoy more fully the sunlight. Don't ask yourself what the world needs; ask yourself what makes you come alive.
Lewisburg
Nestled in the pristine, postcard setting of historic Lewisburg, West Virginia, WVSOM provides an ideal environment that enables students to pursue a state-of-the-art medical education in a beautiful and intimate, cosmopolitan setting that promises to inspire, encourage and challenge students to realize their full potential.
Big City Amenities & Spectacular Natural Beauty
Our postcard-perfect location in historic Lewisburg, West Virginia, provides big-city amenities amid spectacular natural beauty.
National Geographic Magazine recognized the city of Lewisburg as one of America's "Best Small Town Escapes." Designated as one of America's most desirable vacation destinations by the National Trust for Historic Preservation, and recently named the "Coolest Small Town in America" by Budget Travel Magazine. Lewisburg is a cosmopolitan community wrapped in small town charm.
Arts & Culture Abound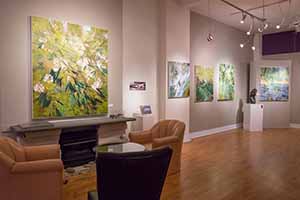 Cultural activities abound, with antique and specialty shops, art galleries, fine dining, and year-round music and theater performances at various venues, including Carnegie Hall, which is one of only four such art centers in the world.
In addition, the world-famous Greenbrier Resort is just minutes away in White Sulphur Springs.
With coffee shops, an array of restaurants, seasonal Farmer's Market, and a variety of festivals throughout the year, Lewisburg offers a special experience.
Conveniently Located
Conveniently located in close proximity to major metropolitan areas, including Washington, D.C.; Richmond, Virginia; Charlotte, North Carolina; Pittsburgh, Pennsylvania; and Columbus, Ohio, Lewisburg's picturesque location is served by the Greenbrier Valley Airport and Amtrak rail service.
Greater Greenbrier Valley Area
Southern and South Western West Virginia are an outdoor adventure paradise.  Within a 1.5hr drive of the WVSOM campus, you can have access to world class white water, hiking trails and nationally known climbing opportunities in the countries newest national park, the New River Gorge National Park.  Looking for winter activities? The region boasts two ski resorts.  Snowshoe Mountain and Winterplace. Snowshoe is home to 257 acres of skiable terrain, 1500 vertical feet, 60 trails and the best snow around. While Winterplace offers convenient access from Interstate 77, great terrain to learn on, and a collection of more advanced slopes for skiers and riders to improve their technique.